About Modentis :
MODENTIS IT MARKETING SDN. BHD. IS THE LARGEST WECHAT CONSULTANCY THROUGHOUT MALAYSIA.
Our Service
Service Detail :
WeChat Official Account Application & Profile Set Up 
Our Service including:
 Apply WeChat Malaysia Official Account on Behalf

 Setup Service Menu, Sub menu Listing, WeChat Profile Intro,  Welcome Message & Keyword Auto-reply, Auto reply Message…

WeChat admin training manual provided
1 time WeChat page viewer marketing excluding content.

WeChat Mobile Web & Mobile Commerce Store
WeChat Mobile Web are Professional Mobile Web that enable your WeChat Follower to view your product, testimony, know about your company profile, appointment booking and membership…………
WeChat Official Account Monthly Management
Our Service including:
 4 Content Article Writing/ Month
 5 times Malaysia Page View Marketing, Minimum 500 to 2,000 Page view / Article 
1 Campaign Marketing / Month
Follower Management report
Online Video Marketing
Our Service : Product Video, Company Introduction, Personal Introduction, Creative Advertisement, Motion Graphic, Interview , Story Editor…….
WeChat O2O Marketing Campaign
Engage with your WeChat Follower with the O2O Campaign:  Count Down Redemption, Watch & Win, Scratch Card, Spin & Win to increase your active Database……
WeChat / Social Media Marketing Training Module
1st WeChat Malaysia Official Account Seminar 2015 Jan 23 by Modentis
Our Training Topic: 
什么是专业微商自媒体?

月入6位数的朋友圈营销?

如何做好内容分享?

线上如何增加精准名单?

线上如何打造忠实客户?
Our Customer Profile: 
Within two years, Modentis Become Largest WeChat and Social Media Consultancy, we provide our service to more  than 800 companies throughout Malaysia.
Our Founder:
马来西亚微信营销大会主席兼创办人
亚洲云端学院创办人兼院长
马来西亚移动电商协会中央理事
2007年  受邀行销演讲超过 300 场
2008年 受邀担任全马 7500 位保险代理的行销顾问
2013年 进军移动互联网市场迈入微信营销时代成为:
2014年   1. 全马最大的微信公众平台培训机构
2014年   2. 打造全马第一家为企业打造大数据库文化交流平台
2014年   3. 举办全马最大型的微信营销讲座会
2015年   4. 举办第一场的大马微信营销大会让大马企业申请大马微信公众平台
2015年   5. 获颁 "企业明日之星" 奖项
Learn more about WeChat Marketing
Modentis IT Marketing Sdn Bhd  ︳Online Editor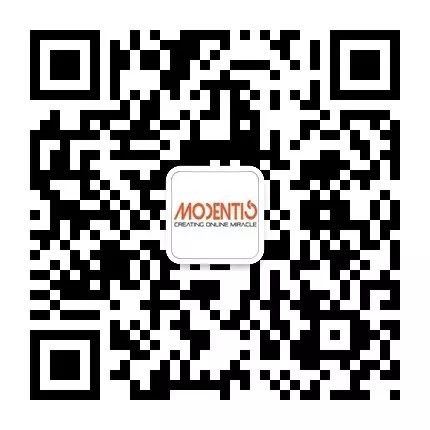 Contact Us :
Log in Our Website:  http://wechatmalaysia.net/
email us : cp@wechatmalaysia.net
Call us : +603 95432878